I am Kelly Archer owner of Rowan's Closet. My business was originally formed in 2009 as a custom designed handcrafted clothing venture online and in the beginning orders were obtained using eBay and progressed to Facebook and Instagram over the following years.
All of my clothing is designed and handcrafted by me, inspired by myth and legend. I do not buy stock in from other manufacturers, nor do I wholesale my designs to other retail outlets.
As you can see from the range of products in my shop Rowan's Closet Arcadia that I have branched out into the production of handmade jewellery and many other items such as:
Own Creations
Custom designed clothing
Handmade jewellery
Hand blended incenses and salts
Spell pouches
Pendulums
Tarot pouches/bags
Altar Cloths
Gemstone Runestones
Light Bottles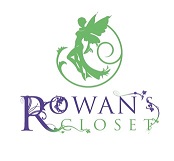 Bought In
Incense sticks and cones
Incense holders/burners
Candles and candles holders
Cauldrons and resin burners
Charcoal discs and other incense items
Jewellery
Crystals
Books
Singing bowls
Tarot/oracle cards
Other esoteric gift items
Essential oils
Herbs, resins
Sage/smudging sticks and paraphernalia
The on-line shop will grow to include most if not all of these items, but the physical shop in Swindon will have them all, please come and see us.
For more information about anything on this site please contact Kelly at kelly@rowanscloset.co.uk
My physical shop opened for business in Swindon on 4th March 2023 and is next to the British Heart Foundation Charity shop opposite Sewcraft…
Rowan's Closet Arcadia
45 Havelock Street
Swindon
SN1 1SD
CCTV in operation 24/7